College of Education & Human Services
Learning Behavior Specialist 1 Endorsement
Location: online
The Learning Behavior Specialist 1 (LBS1) endorsement qualifies already licensed teachers to teach in a special education setting for students in kindergarten through age 22.
This endorsement is offered through the WIU School of Education for undergraduate students, graduate students, and non-degree seeking graduate students.
The LBS1 endorsement at WIU, approved by ISBE, consists of four courses (13 semester hours).
SPED 510 The Exceptional Individual (3 s.h.). Most applicants have already taken such a course at the undergraduate level, which could transfer. A

review of your transcripts

will determine if you need to take WIU's introductory course in exceptional learners.
SPED 551 Characteristics of Learners with Disabilities (3 credit hours)
SPED 515 Diagnostic Assessment for Individuals with Exceptionalities (4 credit hours)

SPED 552 Instructional Methods for K-6 Learners with Disabilities (3 credit hours),

or

 SPED 553 Instructional Methods for Secondary Learners with Disabilities (3 credit hours).
An LBS1 endorsement can be added to any Professional Educator License. Further questions on any endorsements and grade levels should be directed to Tammy Wilson, WIU's Licensure Officer, TS-Wilson@wiu.edu.
After taking the courses, you must pass the state content exam, Learning Behavior Specialist Test # 290. http://www.il.nesinc.com/Home.aspx
Admission Requirements
The transcript from your highest degree granting institution, submitted to the School of Graduate Studies. This can be uploaded this during the only application process, emailed to Grad-Office@wiu.edu, or mailed to 

the School of Graduate Studies, 1 University Circle, Macomb, IL 61455

A valid U.S. teaching certificate
Quick Facts
All classes are online
Designed to meet individual educational needs and goals
Addresses Illinois and Iowa special education endorsement requirements. Other states will need approval from a local state education agency.
Can be completed in 2-3 semesters
Graduate Program Information
Special Education Program Coordinator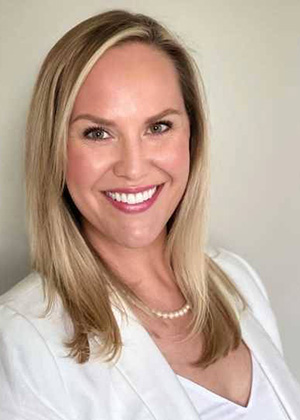 Dr. Kristin Wiseley
Phone
309-762-3999 ext. 62316
Email
KS-Wiseley@wiu.edu
WIU Teacher Licensure Officer
Tammy Wilson
Phone: 309-298-2117
Office: Horrabin Hall 40
Email: TS-Wilson@wiu.edu