School of Agriculture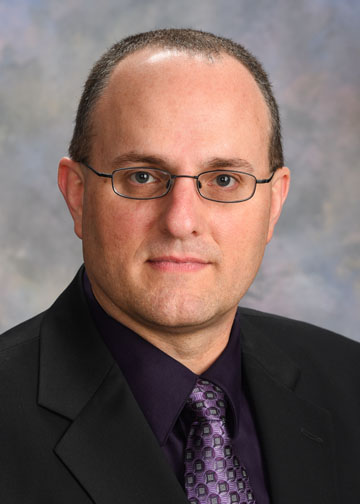 Daniel Atherton, Assistant Professor of Precision Agriculture
Knoblauch Hall B22
(309) 298-2395
DL-Atherton@wiu.edu
Dan Atherton is an Assistant Professor in the School of Agriculture at Western Illinois University (WIU). Dan earned his Ph.D. in Agricultural Sciences and an M.S. in Computer Science, both from Southern Illinois University at Carbondale (SIU), an MBA from Bradley University in Peoria, and a B.S. in Manufacturing Engineering Technology from WIU. Dan previously worked as a Systems Analyst in the Factory Systems Group at the Caterpillar Mossville Engine Center, then as a Systems Engineer within the On-Highway Truck Software Group of CAT Electronics, then as a Certified Six Sigma Black Belt within the Remanufacturing Division of Caterpillar at Mossville, IL.
At WIU, Dan teaches several classes including: Intro to Precision Ag (AGTM 207), Intro to Ag Technology Management (AGTM 250), Ag Machinery (AGTM 350), Electrical Power & Equipment in Ag (AGTM 360), Ag Engines (AGTM 365), Ag Shop Skills (AGTM 368), Grain Drying, Handling, and Storage Systems (AGTM 464). In the near future, Dan will also be teaching Agricultural Remote Sensing (AGTM 471) and Agricultural Analysis & Decision Making (AGTM 472).
Dan advises the Ag Mechanization Club, which is responsible for the Ag. Mech. Expo, which is the largest student run agricultural exposition in the U.S.