Commencement
Ceremonial Mace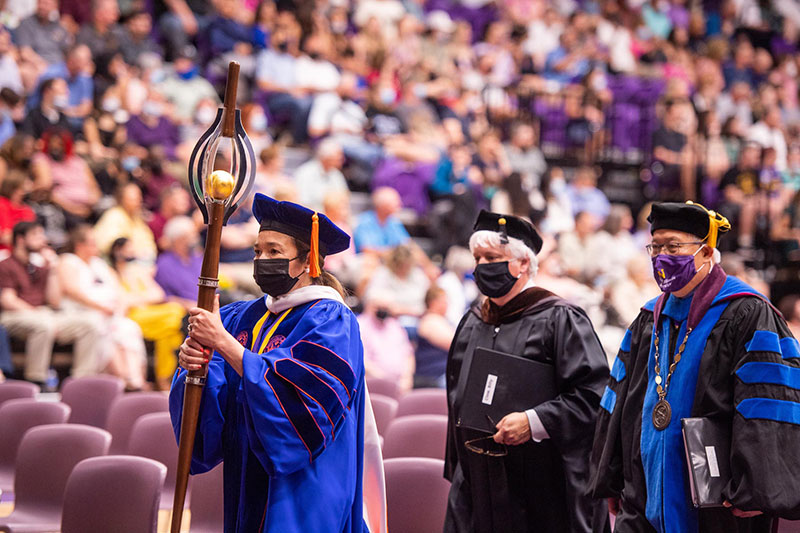 The ceremonial mace, a symbol of university scholarship and integrity since the 11th century, is used to lead the academic procession at commencement and other special ceremonial occasions, signifying the importance of the event and the conformation of the academic process.
The University's mace was designed by Chair of Art Kat Myers and crafted by Myers in collaboration with Western alumnus and Emeritus Professor Kenneth B. Epperson.
The turned walnut shaft is encircled by three engraved sterling silver bands with four pierced sterling silver fins cradling a freely moving gold sphere. The fins represent the four values of Western Illinois University -- academic excellence, educational opportunity, personal growth, and social responsibility -- positioned as the four directions of the compass. The sphere, representing the student, is held and guided by the fins as it moves to find its place in the world.
The incorporated sphere was formed by raising, a 3,000-year-old metal-smithing process using steel hammers and forms to shape sheet metal. The sphere is made of 24K gold-plated brass. While the process was chosen as a representation of Western's respect for tradition, the sphere remains mobile, illustrating the University's readiness to adapt as it looks toward an ever-changing future.