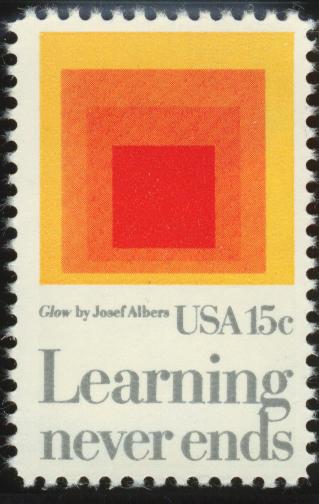 This stamp, issued September 12, 1980, commemorates American Education and is a salute to learning.

The First Day City for this stamp (Scott #1833, 15¢) was Franklin, Massachusetts, the home of Horace Mann, the father of American public education.

It is one of my favorite stamps all-time, because of the message.

The image is Glow by Josef Albers. I scanned the stamp myself!